ABOUT DR WENDY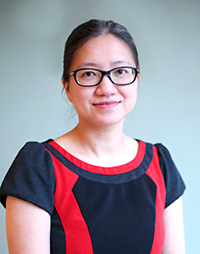 Dr Wendy Teo
Consultant Obstetrician & Gynaecologist
MBBS (Singapore), MRCOG (London)
Dr Wendy's warm and cheerful demeanour puts her patients at ease. Patients love her gentle disposition, and ability to understand and relate to their concerns as a mother of two beautiful children herself.
Dr Wendy has a special interest in infertility. Her heart goes out to couples who have difficulty conceiving and she would like nothing better than to help them complete their family. She also believes in providing flexible patient management by placing the needs of her patients first.
She is extremely touched whenever her patients drop by with their babies with family photos in hand even after delivery.
Her Qualification
MBBS (Yoo Loo Lin Medical School, NUS, Singapore 2002)
MRCOG (Royal College of O&G, UK 2007)
Her Experience
Dr Wendy graduated from medical school in 2002 and has been treating women's medical conditions ever since. She was a member of the Obstetrics and Gynaecology (O&G) Ward Workflow Improvement Committee in 2004 and was awarded the Best Medical Officer in 2008 while working in KK Women's and Children's Hospital, Singapore.
Dr Wendy has also published several research articles such as "Human Papilloma Virus Testing" and "A Retrospective Review of Uterine Scar Ectopic Pregnancies: Four Year Single Centre Experience" and delivered numerous presentations at medical conferences.
Volunteering
Apart from being passionate and meticulous, Dr Wendy has a keen interest in helping out her peers. She volunteered to tutor her fellow juniors from the same medical university – Yong Loo Lin Medical School (NUS, Singapore) for a couple of years and educated incoming House Officers (HO) on gynaecological emergenices.
ARTICLES